Henry L Lazarus
4603 Springfield Ave.
Philadelphia, PA 19143

Science Fiction for November 2012
by Henry Leon Lazarus

Itís hard to mix humor with fantasy and science fiction. I tend to like my humor to be plot driven and itís hard to be funny fighting monsters and bad guys.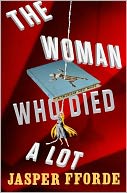 Jasper Ffordeís tale about The Woman Who Died A Lot (hard from Viking adult which I bought electronically) is about his recurring character, Thursday Next who has been injured enough so that she canít jump into books anymore. Itís her day copies that die a lot, because someone stole them from the Goliath corporation to stop their evil plans to use dark reading matter (like dark matter, only in book world). Her genius daughter Tuesday is trying to develop a device to handle Godís smiting of Swindon due on Friday. Her son Friday was destined to be a leader of the Chronoguard, but that has been disbanded because no one got around to invent time travel, and his new destiny has him committing murder the same day as the smiting and spending the rest of his life in jail. Thursday has been appointed Chief Librarian of the Swindon All-You-Can-Eat-at-Fatso's Drink Not Included Library, a very powerful institution that can raid homes for overdue books and whose librarians are armed. This current tale is a bit weaker than previous books which got me laughing every half page. Weíre down to a laugh every other page.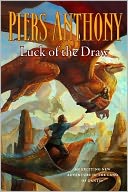 Piers Anthony tells of an old man given The Luck of the Draw (hard from Forge) by being youthanized and sent into Xanth to compete in a contest to win Princess Harmony. For once the puns are not overwhelming and Bryce has to face real difficulties to complete the contest. This may be the 36th volume of this long series, but it still provides a good introduction to the magical version of Florida because Bryce has to taught about the land. Light fun.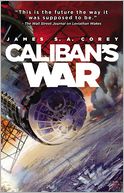 James S. A. Coreyís tale of a future human settled solar system and the effects when humans discover an alien weapon, Leviathon Wakes(paper) richly deserved its Hugo nomination. The story continues when monsters attack the un base on Ganymede and kill both them and the Morís marines opposing them. Calibanís War (trade from Orbit which I bought) tells how other scientists have kidnaped children with immune deficiencies and also have released the alien, biological nano-technology. Somehow getting the UN and Mars to work together to fight this new horror is the job of Avasaralla, a grandmother who loves to curse and knows how to move the wheels of power from her high position at the UN. Even though it is the middle book of a trilogy, it stands well on its own. I really liked Bobbie the huge Mars marine survivor and was glad to see her in an ebook, Gods of Risk which is mostly about her teenage nephew getting involved with the drug trade on Mars.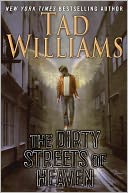 Tad Williams imagines Sam Spade as an angel forced into solving a demonís murder in a corrupt heaven hierarchy. The Dirty Streets of Heaven (hard from DAW which I purchased electronically) is our introduction to Bobby Dollar an angel who defends souls in the heavenly court convened at someoneís death. The case starts with a missing soul and then the demon prosecutor has both his human and demon body murdered because of something stolen from one of the high-ranked demons When he reveals that he gave it to Bobby, Bobby has to fend off killers, unless he finds the object, discovers why souls are vanishing. Thereís corruption in both heaven and hell. Iím looking forward to Bobbyís next case.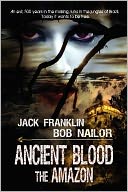 Bob Nailor and Jack Franklin create a credible version of what Bram Stoker might have written today, especially if he located Dracula not in Transylvania, but in the amazon jungle. The fun of Ancient Blood: The Amazon (paper from Damnation Books LLC ) isnít the indian tribe turned vampire, nor is it Ejup, a vampire who came to the Amazon with Pizarro. Itís the anthropology team sent indirectly by a secret arm of the Church, that seems lost without their cell phones in the deep jungle and spends too much time ignoring the obvious supernatural explanation despite members of their group carried away by giant bats and members of the tribe who have to put mud on during the day to protect themselves from the sun. Iím looking forward to the sequel.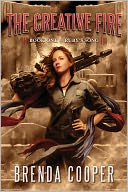 Brenda Cooper tells of The Creative Fire (paper from Pyr) a starship almost home thatís ben on route for four centuries. Itís starting to fall apart and we meet Ruby when the ceiling of the Park breaks and a man from the blue caste falls into her gray area. The leadership (greens) are preoccupied with managing any spoils that might come from the cargo loaded by their ancestors Fox, after hearing her sing, rescues her from the gray area and molds her singing voice. But revolution is in the air and her songs become the heartbeat of that revolution. I enjoyed this and am looking forward to the next book to learn what happened to The Creative Fireís home world in the centuries since its departure.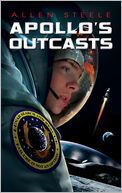 When a President of the United States declares martial law and tries to arrest all her political enemies, Jamey is only sixteen and wheelchair-bound because he had been born on the moon and his bones were too week. Then his father gets him and his sister on a ship to the Apollo space colony on the moon, along with some friends and a surprise visitor. Only a few thousand people live on the moon, mainly mining hydrogen 3 which is used for power on Earth. Itís an international colony that the mad American President wants to take control. Jamey has to learn how to live on the moon, and eventually joins the Rangers responsible for defending the small colony. He and the other Apolloís Outcasts (paper from Pyr) adapt to the strange environment and eventually find out where their true loyalties lie. I was very reminded of Robert Heinleinís juveniles written in the fifties but with a well-researched twenty-first century background. Fun.

If you were one of the few people who saw the movie John Carter last spring or enjoyed Edgar Rice Burroughs, A princess of Mars on which it is based, then youíll love the continuing adventures of Jane Carter, a fun female version of an adventurer from Earth who can jump really high. Nasthan Lang pits the ex-marine, biker chick against the evil priesthood who have stolen the water in Swords of Waar (paper from Night Shade books). Yes there are ancient weapons, dirigible sailing ships, lots of fighting, and a lover who hates Jane picking him up and jumping out of danger. She also has to face the ancient John Carter who wants Waar to stay barbaric. Light fun.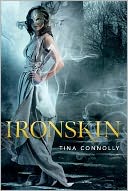 Tina Connolly mixes Jane Eyre and Beauty and the Beast with a tale of woman, wounded in the war with the fey so she has to wear a mask of Ironskin(hard from Tor) Because of the mask Jane is unable to keep a job as a teacher so she takes job as governess to a magical plastic surgeon, Rochart who reshapes the faces of the very rich. His daughter is so fey-cursed that she lifts objects with her mind instead of her hands. But within the manor and the woods surrounding it are the secrets of the Fey and the real reason for the war. I gulped the book down in a day, but was vaguely dissatisfied with the ending.


Dean R. Koontz aided richly by illustrator Phil Parks tells a tale of the magical Oddkins (hard from Warner Books), toys designed to be a special friends to children who need one. With their toymaker dead they need to get to his heir before the evil toys in the basement get their evil toymaker who was just released from prison. Unlike the toys of Toy Story, these toys do interact with real people for fun results. The fight in the toy department of the department store is not to be missed.
Kevin Hearne and Luke Daniels have an Aticus novelette in which he has dinner with Odin in a fancy Norwegian restaurant to come to terms after his attack on the Aesir to help a fiend kill Thor. Two Ravens and One Crow (ebook from Del Rey) is a nice short addition to s fun series.
David Wenzil and Charles Dixon have created a graphic novel version of J. R. R. Tolkienís The Hobbit (trade from Del Rey).
Open Road Integrated Media has reprinted Elizabeth Handís Award winning Waking the Moon which I never read when it was published in the nineties. Solidly in Anne Rice territory, it tells of the return of an ancient goddess dethroned in prehistorical times by the patriarchal gods that brought civilization and an end to male sacrifice.
The 76th Anniversary Philadelphia Science Fiction Conference, Philcon, will be on
November 18 - 20, 2011 in the Crown Plaza Hotel, Cherry Hill, NJ. The Principal Speaker is Catherynne Valente. Itís $50 for the weekend, but there are day rates. Always fun. Iíll be there
Dr. Henry Lazarus is a local Dentist and the author of A Cycle of Gods (Wolfsinger Publications) and Unnaturally Female (Smashwords)