Henry L Lazarus
4603 Springfield Ave.
Philadelphia, PA 19143

Science Fiction for October 2012
by Henry Leon Lazarus

Space opera has become jaded. There are always missiles flying, bombs exploding in space and many ships engaged dog fighting. Iíve seen everything from fleet operations to fighting pirate ships. Theyíre always fun, but need something extra to make them unique.

Jean Johnson brings a unique character, Ia, into what is a standard tale of a soldier rising in the ranks. Ia is clairvoyant, constantly working with constantly changing futures to pick the right future. Thereís a desperation to her actions because if she doesnít accomplish the right things at the right time, in three centuries the milky way galaxy will be literally dismantled by powerful, destructive beings who multiply by crushing all the matter in a galaxy. An Officerís Duty (paper from Ace which I bought as an ebook) takes Ia from the naval academy where her room mateís future is blank to her, thorough blockade duty, to a situation in which she finally reveals her true abilities by doing the impossible. This series is a keeper.

Among Others by Jo Walton (hard from Tor) won the Hugo Award and last yearís Nebula I just bought the ebook. Itís a diary of a fifteen-year-old girl who was injured and her twin killed in an interaction with her mother. When she runs to her father she is sent to an English Boarding School. Itís 1979 and Morwenna is an avid reader of fantasy and science fiction and her diary is filled with descriptions of books I remember fondly. But Morwenna is not mundane because she can see faries and work some magic. Itís an odd choice for a science fiction award, but it grows on you.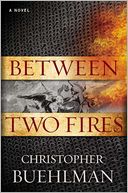 Christopher Buehlman mixes parable and horror with a novel set during the apocalyptic period of 1348, the time of plague.. Apparently the fallen angels have started another war in heaven and brought monsters and the dead to life. An ex-communicate knight turned brigand meets a young woman and finds himself on a quest to face Baal-Zebuth at Avignon after first passing through Paris Between Two Fires (Hard from Ace). The tale captures the mediaeval world perfectly along with the hope and despair that the Black Death brought. It also has a strong Christian overtone.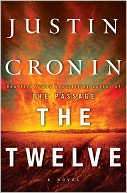 Justin Cronin continues his massive tale of vampires destroying our civilization in his tale of The Twelve (hard from Balentine Books) vampires who control the mostly mindless multitudes.. Part of the tale tells of the fall of America through the eyes of survivors . The rest takes place a century later when our heroes from The Passage (paper) face a corrupt commune in Iowa run by people made immortal from vampire blood who are working with the master vampires to provide them a steady food source. If Stephen King were better at world building, this tale would be the result.

Richard E. Gropp turns his home city of Spokane weird and, because of the weirdness, has the city under martial law and moved the population into a quarantined zone. Dean Walker a college student and wanna be news photographer sneaks into the city, taking a series of photographs as he gets to know the few people remaining in the city. What caused the ink spiders, the people trapped in walls, and the other strange elements of the Bad Glass (trade from Del Rey) is not really given, though the hint is that of a science experiment gone bad. The tale is hard to put down with interesting characters warped by their strange circumstances.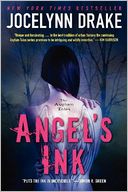 Jocelynn Drake has a fun tale of a world run by warlocks and witches. Gage Powell quit the training to be a warlock, usually a death sentence, and is forbidden anything but defensive magic. He earns his living running a tattoo parlor with a hidden elf Trixie and a troll named Bronz, both of whom donít know about his hidden talents. Then his old mentor comes hunting him intending murder. His co-worker, Trixie, has family ties come to haunt him, and he somehow makes a woman immortal using Angelís Ink (paper from Harper Voyager) pissing off a grim reaper. Add in a witch turned permanently into a cat, a dark elf gangster and you have not only the makings of a fun tale, but a whole collection of them. I canít wait for Gages next problems. Extra fun is found in an ebook called The Asylum interviews: Trixie.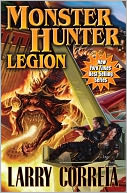 Larry Correia likes to put heroes to the test with impossible monsters. His latest has Owen Zastava Pitt and a whole Monster Hunter Legion (hard from Baen) The monster hunters thought they just came to a convention at a brand new casino, Dragonís rest which does have its own dragon. Then monsters start appearing out of their nightmares and soon take the whole hotel into a horrifying other universe. As usual the action is pulse-pounding and lots of fun.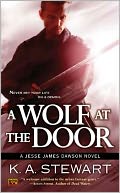 K. A. Stewart writes about a demon hunter with A wolf at the Door (paper from Roc). Even though I missed the first two adventures, I enjoyed reading about Jesse James Dawson doing a stint guarding a Hollywood star. Gretchen keene had not only sold her soul for fame and fortune but also had accumulated several hundred souls of men who had sold theirs to sleep with her. The problem is a loophole. When she dies the ownership of the other souls is not clear and various demons are fighting over who will get them. Jesse is in the middle of some potent magic and only can survive by his wits and the help of Gretchenís mundane bodyguards.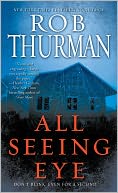 Rob Thurman has a dark tale of a man with the ability to sense the history of objects so much he canít eat meat. Jackson earns a living as an All Seeing Eye (paper from Pocket Books) until he is blackmailed into helping a government project on astral projection. The head scientist was murdered while out of body and his attempts to return have revived old murderous ghosts which take over peopleís minds. It doesnít help that the murderer is trying to kill him or that he has a tragedy from his past haunting him. Hard Ėput-down and horrifying..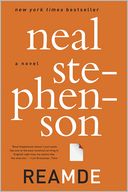 Neal Stephenson is an audacious writer. In his attempt to do a Tom Clancy type thriller, he sends Russian mob goons up to attack what they think is a group of Chinese hackers only to knock on the wrong door and find a terrorist bomb factory. The Chinese hackers have been using the Reamde (hard from William Morrow which I borrowed from a friend) virus to blackmail gamers playing a very popular shared universe TíRain. Zula, the niece of Richard, the owner of the game, has a boy friend, who without telling her stole a bunch of credit card numbers for the Russian Mafia which was encrypted by the virus. That takes the Russians to china where they open the wrong door. The final scenes involve a shoot out between Richardís family and terrorists trying to use a smugglers route from Canada to the U. S. In between the action flies with hijacked planes and spies hunting spies. Itís long, and very tense.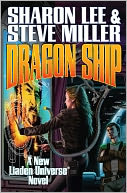 Sharon Lee and Stefe Miller have been following the career of Theo Waitley a pilot in the Liaden Universe. She has come into contact with a Ghost Ship (paper) that is artificially intelligent and in hiding for centuries. But she has to work with the Bechimo and set up a new trading route with her Dragon Ship (hard from Baen) dealing with various factions that live in worlds that Clan Korval havenít had to deal with. Unfortunately old enemies are after bother her and her new ship. There are too many references to early books in this series to begin with this tale, but the whole series is grounded in a realistically defined universe that is fun for both the authors and reader fans.
Harper Voyager has a collection of Kim Harrisonís shorter tales set in her special universe with witches, etc Into the Woods (hard) and an extra short story ebook Pet Shop Boys. Del Rey has reprinted Richard K. Morganís dark tale of The Cold Commands in trade. Baen has reprinted of the three of the late Kieth Laumer, fun Imperium (paper) tales from the sixties and David weberís tale of the first meeting with treecats that will form A beautiful Friendship (trade).
The Science Fiction Society will have its next meeting on September 149h at 8 p.m. at International House on the University of Pennsylvania. Campus. Jay Smith, the creator and lead writer for the 2011 Parsec Award-winning audio drama series "HG World" will speak. As usual guests are welcome.
Dr. Henry Lazarus is a local Dentist and the author of A Cycle of Gods (Wolfsinger Publications) and Unnaturally Female (Smashwords)