Henry L Lazarus
4603 Springfield Ave.
Philadelphia, PA 19143


Science Fiction for July 2011
By Henry Leon Lazarus

Monsters have been popular for the last few years, especially vampires, werewolves, and zombies. Most have been fairly generic, and rely on readers expectations. However, every so often, a writer looks with very different eyes at these standard monsters and sees the human living within them.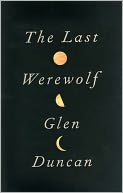 Jake is The Last Werewolf (hard from Knopf Doubleday). He is only half his potential life span of four centuries. A virus has blocked a werewolf bite from creating new werewolves and hunters have slowly killed the remaining monsters off. Only Jake remains, despite interest in the vampire community because a werewolf bite may confer sunlight immunity. If this sounds like True Blood it really is not. Jake is very aware of his time in beast form and captures the souls of humans he eats, souls he hungers for as much as the actually killing. At the beginning, Jake is ready to die, but there are players who would prefer he survive. Glen Duncan throws twist after twist into this complicated noir version of the monster within us. Very literate and worth nomination to some award.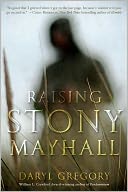 Daryl Gregory messes with the basic zombie premise. Night of the Living Dead in his world may have been a documentary, but after three days the living dead regain their sanity and have to stay hidden from a government petrified that they might create new zombies by biting people. Enter a farm family who finds a zombie baby and goes about Raising Stony Mayhall (trade from Del Rey). Stoney, miraculously, grows to adulthood and leaves his home and finds security in a living dead community, some of whom are pushing for a big bite to create enough new zombies to be safe. Thereís a zombie who owns a fast food conglomerate and wants to send zombies out to colonize space, and a mad medical researcher in charge of the prisons that Stoney eventually finds himself sent to. Very neat and unlike any other zombie tale youíve ever read.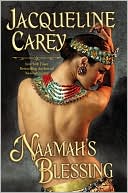 After saving a princess in China, and then going to Tibet to rescue her future husband, Moirin and Bao return to Terre d'Ange and is thrown immediately into politics in order to protect Desirée, who survived Queen Jehanneís death in childbirth. But when Prince Thierry is reported lost on an expedition to the Aztec Empire, the King commits suicide. The only way to make things right, according to Jehanneís ghost is for Moirin and Bao to go to Central America and rescue the prince from a man from Moirinís past who has mastered a river of darkness. So with Naamah's Blessing (hard from Grand Central Publishing) Moirin again must use her magic and survive a great journey. Jacqueline Carey is one of my favorite authors and this is one of her best books. Iíve read Kushiel's Dart (several times) and this is just as good.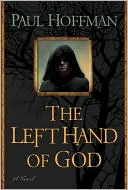 Under the harshest conditions, most people succumb, but some rise to excellence. As Paul Hoffman tells it, the sanctuary of the redeemer is a horror for the boys brought under its control. Taught to be merciless killers they survive barely edible food, supplanted by the accessional rat they can catch. After seeing brutality even they canít stomach, Cale and his friends escape to Memphis capital of the Materazzi empire whose nobility are impossible to beat at war. After beating up some of the nobility, Cale comes to the attention of the nobility where his skills (along with some luck) raise him. But his plans for taking down Memphis, created before his escape, lead him, both to love, and to be the hidden general and The Left Hand of God (trade from New American Library) of that Empire. This tale is impossible-to-put-down. I canít wait for the sequel.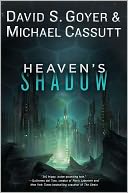 David S. Goyer and Michael Cassutt, both powerful movie people, decided to write the novelization of their movie Heavenís Shadow (hard from Ace) which is due out next year. Less than a decade from now NASA is back sending men to the moon. When a Near Earth Object, a huge asteroid dubbed Keanu, comes close enough, they revamp a moon lander to explore this strange object. Another team from an international coalition also sends a lander. Even though they race to land first in typical astronaut one-up-manship, the two teams have to work together, especially when they discover that Keanu is really a million-year-old, slower-than-light starship looking for intelligent life. The NASA lingo is perfect, and the astronauts both real and very interesting. Other characters include the staff from mission control in Houston and one of the Astronauts teenage daughter still mourning her mother killed in a traffic accident. This will make for a very exciting movie and is hard to put down. I had two qualms. The first is a tiny nuke placed on the NASA lander in secret. Nukes tend to be much larger then what is depicted, but most people wonít realize that. The second problem I have is with something that is part of the super-science of the aliens who made Keanu. I donít want to give it away, but I afraid audiences will laugh when confronted by it.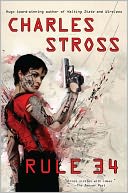 A few decades from now the world is very different because of changes in computers and economics. Detective Inspector Liz Kavanaugh is head of theRule 34 (hard from Ace by Charles Stross) Squad of the Edinburgh police, which refers to an internet rule saying everything on the web has a porn aspect. A weird murder, which has computer aspects to it, purposefully defective replacement parts, has been echoed all over Europe. Many of these victims were part of a criminal organization who has one of their executives trying to find out what has happened to his contacts. A third low-level functionary has gotten a legal job as an honorary council to a newly created East European country that canít afford to use its own citizens. He also finds that part of his new job is criminal related and has ties to that executive. The tale is told in second person, for a good reason, which makes it a bit hard to get used to. It is also terse enough to make it difficult to follow. Itís a fun read for anyone interested in artificial intelligence, computers, or how our future is being shaped who doesnít mind a challenging read.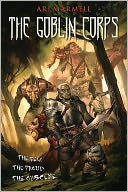 In a massive war between good and evil, good has impossible wins against overwhelming odds. However the Dark Lordís forces just see one loss after another as The Goblin Corps (trade from Pyr) lose battle after battle. Luckily Ari Marmell knows that readers like their heroes to win, so his monsters, very likable, form a Demon Squad who have to learn to live together and they complete their missions. Thereís an orc, a kobold, an ogress, a gremlin , a troll, a doppleganger, and a gremlin who go on various quests for the Charnel King and his lovely queen who has motivations of her own. The actual war is so distant, that when they return home on their final quest (successful of course) and discover the capital of the empire they served destroyed, they are devastated. I was so caught up in rooting for this improbable team, that I mourned the loss of those that die on the journey. This was a lot of fun, and worth treasuring.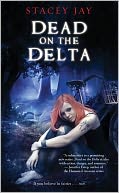 Mystery fans who like odd backgrounds will enjoy Stacey Jayís tale of a young girls body found Dead on the Delta(paper). The southern states have been infested by mosquito-like fairies and most people live in protected towns like Louisianaís Donaldsonville. Anabelle who has been drifting though life since she dropped out of Medical school, is the townís only person immune to fairy venom. So she is the one who has to investigate look at the body, and then work with the FBI when they come to town because of the drug manufacturers who make an addictive drug out of fairy dung. But her old lover from Medical School is on the team, and heavily involved is the richest family in town who were the dead girlís adopted family. I canít wait for the sequel.

Derryl Murphy tells us that magic users can see the number floating around. Some of them can even survive after death by linking themselves to living magic users. Certain talismans linked by numeric coincidence The most powerful of these is Napier's Bones (trade from ChiZine Publications) an abacus created from the actual bones of the inventor of logarithms. Dom was almost killed searching for another talisman and now has the spirit of John Napier chasing him. Helping him is Billy, a spirit searching for his original memories, and Jenna, a waitress who can see the numbers but is new to the world of magic numerology. Eventually it all comes down to a duel in Scotland with the bones shaping reality and Jennaís understand of Heidelbergís notebook necessary for survival. Lots of fun and I hope for a sequel.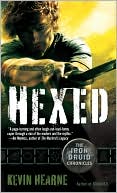 Atticus, the ancient druid was Hounded (paper) by an Irish God over a stolen sword, until Atticus had to kill him in Tempe Arizona. Unfortunately, a bunch of the local witches died too. So, as Kevin Hearne tells it, Atticus is Hexed (paper from Del Rey) by a group of ancient Germanic witches whom Atticus had had a run in during World War II. Add in a bunch of Bacchants (like the one from True Blood, only meaner) and he has his hands full. Still fun.
I bought two books about evil assassins for my Kindle app.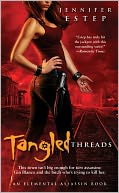 Gin Blanco is a retired assassin, the Spider, who has the rare power over two elements. Sheís at war with a very powerful fire elemental, Mab Monroe, who basically runs the town because of her power. She has hired Elektra LaFleur, an assassin with electrical powers who likes to burn her prey to death. Itís a mess of Tangled Threads (paper from Pocket by Jennifer Estep) because Elektra has Gin herself on the hit list, not knowing that Gin and Spider are the same person. Gin also has to protect her sister, Bria, a cop also on the list. As usual lots of fun. I canít wait for Spider to finally tackle Mab.
The assassin, Oleander likes poison, especially October Daye and her friends. So October has to run about San Francisco and its Fae magical spaces to find out who is working with Oleander and what are their motives.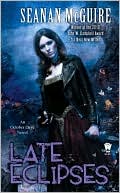 Itís a case of Late Eclipses (paper from Daw)as the Queen of Mists insists of charging October with treason, blaming her for the deaths, and condemning her to death. Seanan McGuire also has fun with May, Octoberís personal fetch who was created in a previous book to take her soul when she dies. May is certain that Octoberís death is soon and doesnít want to leave the life and she has found in the city. I like this series.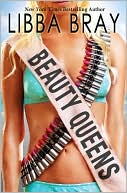 Finally Libba Bray has a tale of Beauty Queens (trade from Scholastic Press which I bought for my Kindle App) who are survivors of a plane crash (think Lord of the Flies or Gilligan's Island, not Lost). They were the contestants to the Teen Dream pageant, and at first they work on getting their pageant stuff better, rather than survival because they think they are going to be rescued soon. But the evil corporation who sponsors everything in America, doesnít like the low rating of the pageant, so they stop rescue attempts hoping the girls will die before a pirate reality show uses the island. The girls not only survive but find their true strengths The humor is sometimes over-the-top but the girls emerge as real people.
David G. Hartwell and Kathryn Cramer have made their selection of the Yearís Best SF 16 (paper from Harper Voyager), tales published in 2010. I could find only one tale in here that was nominated for a Hugo. The Thackery T. Lambshead Cabinet of Curiosities (Hard from Harper Voyager and edited by Ann and Jeff Vandermeer) is a collection of Steam punk tales about the strange objects found in the cabinet
Dark Horse Comics has reprinted the eighth season of Buffy the Vampire Slayer in seven combination volumes. The first half of it is also available as Buffy the Vampire Slayer: Season 8 Motion Comic (DVD/ Bluray from 20th Century Fox)
Reprints from Baen this month include Deadly Dreams (paper and includes two novels)from the late Andre Norton; Robert Heilnleinís classic about Farnhamís Freehold (trade), a place to survive the fall of America; and the last fun, Leary and Mundy, space opera from David Drake, What Distant Deeps (paper)
Transformer fans (not me) will be happy to find Peter Davidís novelization of Transformers: Dark of the moon (paper from Del Rey).
If youíre worried about the end of the world, thereís Travis S. Taylor and Bob Boanís Alien Invasion: The Ultimate Survival Guide for the Ultimate Attack.(trade from Baen)
The Science Fiction Society will have its next meeting on July 8th, 2011 at 8 pm at International House on the University of Pennsylvania. Campus. This is the Annual Hugo Review Panel which goes over all the selections for the award.. Guests are welcome.
Blackout/All Clear (two books) by Connie Willis won the Nebula Awards this year,
Dr. Henry Lazarus is a local Dentist and the author of A Cycle of Gods from Wolfsinger Publications which can be bought on Amazon.com.