Henry L Lazarus
4603 Springfield Ave.
Philadelphia, PA 19143

Science Fiction for May 2010
By Henry Leon Lazarus

Fantasy and Science Fiction publishers come in many sizes, ranging from the large with multiple releases every month released to all the book stores, to the small (print-on-demand) publishers with only a few titles a year and limited release. Before print-on-demand technology was available, a friend of mine, George Scithers, published a book every year or so, paying for hard cover printing up front. A legitimate publisher, like Wolfsinger Publications, which is publishing my novel next month, or a major one like Tor and Eos, pays an advance based on estimated earnings and does the editing, layout, advertising, etc. Quality can be as good, or better, in the small press output mainly because each editor has a unique view to what they purchase. One of the Hugo nominees below is from a small press.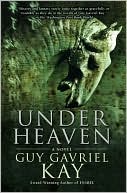 Guy Gavriel Kay takes years to research his historical/fantasy tales. This time Under Heaven (hard from Roc) borrows from the Tang dynasty period of ancient China. Shen Tai used the two years mourning his father's death to bury the dead in a recent battlefield. Ghosts had kept other away, but they accepted him. One side of that war rewarded him with massive wealth, two hundred and fifty of the best horses. His empire set an assassin on him. However, Tai, in setting up to go to the capital city, becomes a catalyst for a revolt against the current emperor. Mr. Kay deliberately keeps his focus on Tai, his drunken poet friend, and his sister sent across the border as wife to a barbarian prince. The empire with its wonderful poetry and music and memorable. This will be an award nominee.

Carrie Vaughn starts a new series, that would make for an excellent movie, about a teenager in an alternate present in which Dragons came out of hiding at the end of World War II and got the mostly uninhabited North as their territory. Nobody even tries to listen to the Voices of Dragons (paper from Harper Collins which I bought electronically) except for Kay Wyatt who decides one day to cross the border, despite the fact that her Father is the sheriff and mother the head of the local Federal Bureau of Border Enforcement. There, luckily, she meets Artegal, a dragon looking for human contact. The bad guy in this tale is an Air Force General, with a new jet he thinks can fight dragons. As Artegel and Kay learn to fly together, forces on both sides are leading to a dragon/human war. Wow!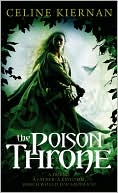 Wynter Moorehawke's father was more than a master carpenter, he was also the king's friend and Enobled for saving the King's life. She had been raised with the Kings two sons, both close as siblings to her. They return to the capital city after five years, in which she has become a master apprentice, only to find The Poison Throne (trade from Orbit). The King seems mad. The eldest son and heir has run off and may be in revolt. The younger son, who has been studying medicine, seems to have a new male friend who seems a bit like to Wynter. The rare talking cats have been poisoned and no one is allowed to talk to the castle's ghosts. It would have been easier on Wynter to hunt out the secrets if her father didn't have heart problems. Celine Kiernan has a wonderful start to a trilogy with a complicated medieval background. Luckily the other books are already in print in England and will soon appear here because I can't wait.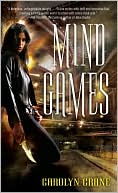 Carolyn Crane has a character with the first new mental power I've ever seen. Justine Jones gets to play Mind Games( paper from Bantam Spectre) with her hyperchrondia when she learns to transfer her fear to a bad guy picked to be disillusioned. Her boss, who can read people's personality, has been locked into a restaurant by a man with a talent to manipulate buildings. Midcity is under siege from a telekenic throwing bricks, and its dashing police chief seems lost in the growing psionic crime wave. Lots of fun.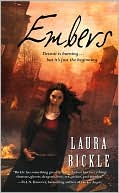 Anya Kinczyk is an arson investigator for the Detroit Fire Department. On the side she helps the Detroit Area Ghost Researchers remove malignant ghosts and demons because she can talk to them and literally absorb them if necessary. She has a pet fire elemental, Sparky, who normally lives in her torque but comes out to play at the worst times (and kills electric appliences). Only she can see Sparky. But, as Laura Bickle tells it, she finds a weird symbol in the Embers (paper from Pocket) in a number of arson cases. Then her DAGR work leaves her with an undigested demon who talks about the dragon coming to burn out Detroit. The suspect, an architect who wants to raze the city and start anew, has her powers. Lots of fun. I can't wait for the sequel.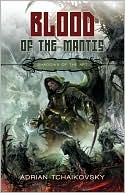 Adrian Tchaikovsky continues his tale of a war in a world where the people have insect characteristics. Blood of the Mantis (trade from Pyr) is about stopping a magical box from getting to the mosquito who has promised the Emperor of the Wasp eternal life. In the mean time the Wasps have extended their armies further south as the Collegium works to unite the lowlands against this threat. I thought this would conclude the series, but alas another book provides the exciting conclusion. I'm waiting eagerly.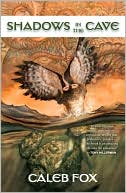 Caleb Fox has a second tale retelling Cherokee legends. A few generations after the last tale, some of the Galayi decide to unite with another tribe living on the Gulf of Mexico. They don't know about the dragon that steals women and eats their souls. Aku's twin sister is kidnaped and he and his father have to face the Shadows in the Cave (hard from Tor) of the underworld where tormented souls go when they are not ready to move on. Then there's the fight with the dragon who can only be killed in one way. Lots's of excitement. I found it interesting to compare with similar Celtic and Norse legends.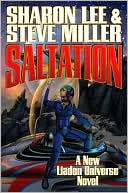 Sharon Lee and Steve Miller continue the tale of Theo Waitley, a teenage girl who didn't fit in to her very safe home planet because of her burgeoning talents of a potential pilot. The latest tale follows the Fledgling (paper) through her years as Alingdin Piloting Academy on Eylot which she doesn't complete despite exceptions skills, because she becomes a nexus of a riot. Actually the locals have decided that they don't want foreigners at their school. Then it's on to her first ship assignments till she gets the ship Saltation (hard from Baen) and learns about another ship built with ancient technology. The final book in this trilogy will sort out the new complications. Fun.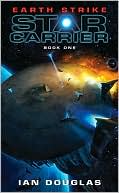 Ian Douglas has a new series with a new background about one of Earth's Star Carriers. The bad aliens have been avoiding the change to transcendence for eons. Earth and its colonies have been under attack by the Sh'darr allies after refusing to back down from progress and this first tale recounts the desperate attempts to stop the Earth Strike (paper from Eos) from multiple armadas . This is a must for spacewar fans and light reading for the rest of us. Since war brings innovation, it is obvious that the Sh'darr would stimulate human development in ways the Sh'darr wouldn't want. But they're aliens so who can figure their motivation.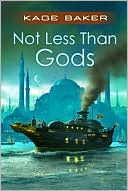 The late Kage Baker had another tale of the Company and their androids who are Not Less Than Gods (hard from Tor) which tells the tale of Edward Bell-Fairfax who becomes a Victorian age spy and assassin. This is the tale of his first assignment with several classmates as they roam around Europe, Russia, India, and the middle east with steam punk gadgets. Not wholly satisfying, it needs a sequel to fill in the gaps in the Edward who appears in the final Company tales. I'm not keeping it.

Collections this month include tales of The New Space Opera 2 (edited by Gardner Dozois and Jonathon Strahan, paper from Eos) and Tales of the Otherworld (hard from Bantam) with short looks at Kelly Armstrong's side characters from her series.
Baen has reprinted in paper more classic tales of Chruistopher Anvil's War Games (paper), and Eric Flint and David Freer's fun Slow Train to Arcturus about the visit of a slower-than-light starship to a non-human planet. Eos has reprinted Raymond E. Feist's first boon in his new trilogy Rides A Dead Legeon and Richard Kadrey's tale of a man come back from hell Sandman Slim in paper. Cory Doctorow's fun Little Brother, which was nominated for a Hugo last year has been reprinted by Tor in a trade edition.
Hugo nominees this year include Boneshaker by Cherie Priest (Tor);The City & The City by China Miéville (Del Rey; Macmillan UK); Julian Comstock: A Story of 22nd-Century America by Robert Charles Wilson (Tor); Palimpsest by Catherynne M. Valente (Bantam Spectra); WWW:Wake by Robert J. Sawyer (Ace; Penguin; Gollancz; Analog); and The Windup Girl by Paolo Bacigalupi (Night Shade). I've only read the three..