Henry L Lazarus
4603 Springfield Ave.
Philadelphia, PA 19143

Science Fiction for April 2012
by Henry Leon Lazarus

Global warming has always been painted as a disaster in the waiting. Most of the deniers, claim that it wonít happen, rather than suggest that global warming might have some good aspects. Science Fiction and Fantasy readers know that change brings some people good and others bad.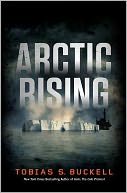 Tobias S. Buckell paints a world of Arctic Rising (hard from Tor) where the disappearance of ice from the north pole has unlocked resources, bring wealth to the area. Anika
Duncan pilots a dirigible for the United Nations Polar Guard which keeps an eye on shipping in the Northwest Passage. Then a ship with radioactive cargo fires grenades at her ship. Her copilot and friend dies in the hospital after being rescued and then someone tries to run her over on the road and when he misses, comes back with a gun determined to kill her. When she told the authorities she had kept the data for the scatter camera that had detected the radiation, they blew up her home. Most people would start running then, but Anika isnít most people. This is an exciting thriller that has Anika moving through the strange cultures that have risen in this new world. I couldnít put it down.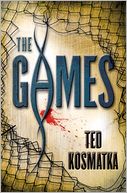 Ted kosmatka reminds us that if there are no monsters, people might just have to make them. Genetic engineering has been outlawed in the Olympics except for The Games (hard from Del Rey) where artificially created monsters fight to prove which is the strongest. Silas Williams, the head of the U.S. program and the designer of the winner of the last six games has had the latest design created by a super computer. They donít know that the super computer is sapient has bears a grudge against the way its designer was treated. As the gladiator grows into something so dangerous, it kills its trainer, Silas tries to warn his boss. But the head of the U.S. Olympic committee is only interested in one thing, winning. This has a number of interesting, three-dimensional characters and is a nice Frankenstein variation.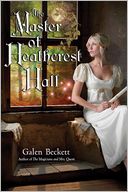 Galen Beckett concludes the fun Victorian romance that takes place on a world with days of varying length because of the odd solar system. A new red planet has disrupted the system as it did ten thousand years before, not only throwing off daytime calculations, but bringing with it gray demons who will use the magical gates already existing to destroy this world. On the Earthly front there is a rebellion and that has created harsh rules. So The Magicians and Mrs. Quint (paper) have to discover the true secrets of The House on Darrow Street (paper) to confront The Master of Heathcrest Hall (trade from Bantam Spectra) and somehow accomplish the impossible. Mixing eighteenth century works with modern ideas (i.e. Pride and Prejudice and Zombies) But what Mark Antony writing as Galen Beckett has done is to create a work that Jane Austin might have written if her ghost were brought to this century. I really enjoyed the trilogy, even despite its length.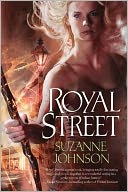 Hurricane Katrina did much more than flood New Orleans. It also released the doors to Old Orleans where ancient ghosts and spirits dwell. Drusilla Jaco was the junior wizard sentinal to her uncle Gary when the hurricane struck When she returned, he was missing and the undead pirate, Jean Lafitte is using to open gates to return and get his revenge on her. The wizardís council has sent an enforcer. Alex, to help her. He does have an FBI badge and contact with the human authorities, but canít help her against the Voodoo spirit that wants to return to haunt the beleaguered city. Royal Street (paper from Tor) is a fun look at a disaster that Suzanne Johnson had to have lived through. Call this the fantasy side of Treme (HBO). I suspect that Drusilla will have more adventures in the recovering city.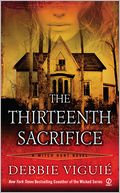 Debbie Viguié looks at the intense side of evil witches. Samatha Ryan was the only survivor of an evil covenís attempt to raise a demon. She was twelve when adopted into a nice family and eventually became a Boston Detective, hiding the witch parts of herself. Then a new coven in Salem leaves sacrificial bodies all over the Boston area. So Samatha has to reconnect with the powerful witch inside her and go undercover to stop The Thirteenth Sacrifice (paper from Signet) and stop a new Coven from finally raising that demon. This tale is extremely intense and unnerving, and not for those that like cute, light urban fantasies. Iím glad a sequel is planned.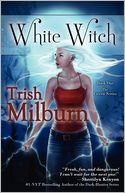 Trish Milburn manages to capture teenage angst perfectly when she puts a White Witch ( paper from Bell Bridge Books) on the run for her evil family into a rural high school. Jax Person is just trying to be a normal girl. Her family has become quite corrupt using the power their ancestors got a century or so ago, and she doesnít want to go that way. She soon finds a friend in a girl so caught up in Josh Weadon stuff that she wanted to call their band Hostile 17. The boy she is interested in is part of a family of witch hunters, but they mostly deal with errant. poltergeists. As long Jax doesnít use her witch powers, sheíll stay hidden from her family. Alas, a classmate is injured in an auto accident and the rescue needs the powers. This is the first of a trilogy and Iím waiting for number two.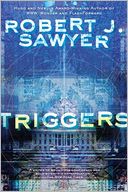 Hugo and Nebula winning Robert J. Sawyer takes a stab at a weird form of telepathy as an improbable series of events cause twenty-one people to access other peopleís memories as though their minds were connected by blue tooth. The Triggers (hard from Ace) for the event include a presidential assassination attempt, an electronic pulse bomb that destroys the white house, and a memory experiment being done at the hospital. Mr. Sawyer has a lot of fun with the possibilities of linked minds, like blackmail and blooming love. Thereís also the problem of the person who has access to the Presidentís mind, and what happens when one person is linked to another who is killed. The ending, however, makes a left turn that I found dissatisfying.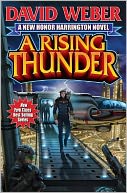 Honor Harrington has a lot fewer adventures as an admiral, than she had as a captain of a starship. Not only that, but the Star Empire of Manticore has, because of their twenty year war with Haven, developed war technology far in advance of the Solarium Empire that rules most of Human space. As a result, the problem her fleet has when a massive Solarium fleet attacks is how to get them to surrender. Fans of the series will recognize that A Rising Thunder (hard from Baen) is merely an immediate book and mostly filled with conferences and other meetings. Fans of the series know well enough to wait for a further book. Others should look up David Weberís exiting earlier tales of this Horatio Hornblower of the far future.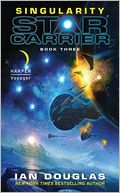 Ian Douglas concludes his tale of a Star Carrier trying to protect Earth by attacking the enemy. By the third book, the America has gotten a fleet of starships in support and their last raid got them the name of several stars important an enemy determined to wipe out humanity. The star they get to has a wormhole that sends the fleet through its Singularity ( paper from Harper Voyager) to the home planets of the enemy Ė an an enemy living in the remnants of another galaxy that collided with the Milky Way. This allows for a happy conclusion to a series, that is far more than the Captain of the America has any right to expect. Still this is fun actioner.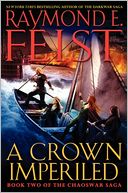 Raymond E, Feist, when he was in college, joined a group so frustrated with Dungeons and Dragons, that they invented their own world Midkemia (which is still available to join on line). He thought it would be fun to set fantasy tales in the history of that world and has made a career writing historical novels in an imaginary world. His latest trilogy is the fifth and final rift war and involves enemies working secretly. So we have A Kingdom Besieged (paper) when the Empire of Kesh invades, for no obvious reason and attacks Crydee. Thereís A Crown Imperiled (hard from Harper Voyager) because of an ill King, an evil advisor and a Princess who must be taken to safety. There is a peace convention that evil advisors are trying to undermine. Finally Pugís wife Miranda and his friend Nakor had been murdered by demons in an earlier tale. But a God has put their memories in two demons and they find their way to Pug after becoming more and more human. Whew. Mr. Feist manages to make all this excitement more understandable than I can, and the final book will fill in the rest of the gaps. This is a must for fans of the very long series.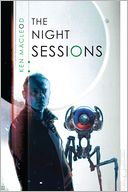 The War of Faith is over and secularism has won. But remnants of Christianity still abide in Ken M acleodís police procedural. This is a world where robots, mostly in non-humanoid form, have become intelligent because of that war. A few of the humanoid ones have found security in a Creationist park in New Zealand where one of the robotisists, a lay preacher, decided to preach ultra-conservative Christian theology. But The Night Sessions (trade from Pyr) have effect and a Scottish Inspector, Adam Fergusson, has to deal first with the murder of a Priest and then another. Soon bombs take out school children in a Geology exhibit and the only suspect is a robot masquerading as a wounded war vet. But the worst is yet to come. I kept reading this, only to find out that the ending is a bit depressing.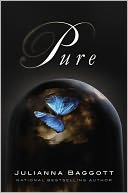 Julianna Baggott has a truly depressing post-apocolypse world in which the survivors of the bombs are fused to people, like brothers and children holding on to them; animals, like birds and other small creatures; or things. Our heroine, Pressia, for example, has her right hand fused to a dollís head. The only people kept Pure (hard from Grand Central Publishing) are those who escaped to a huge Dome. Partridge escapes from that dome, convinced that his mother, who never made it to the dome, is still alive. Soon Pressia and her friends help keep him alive against the horrors of this strange world, aiding in his quest. Partridgeís father kidnaps Pressiaís grandfather to force her to work with him to regain his son and sends cyborgs with built-in weapons after them. Alas, this is only book one with some revelations. The world, though well limned, is so harsh, I donít know whether I can continue with the next volume.
Fans of HBOís A Game of Thrones will be glad to know that A Game of Thrones: The Graphic Novel Volume One is available in hard cover from Bantam. Daniel Abraham adapted the text and Tommy Patterson did the artwork. The previous book of the series A Clash of Kings is out in paper from Bantam Spectre.
Baen has reprinted Robert Buettnerís tale of a man on the run because he was born on the wrong planet, Overkill; and Poul Andersonís classic tales of Sir Dominic Flandry in paper. They also have trade editions of Robert A. Heinleinís classic The Star Beast which I read tons of time as a kid, and two Andre Norton tales in The Forerunner Factor.
The Science Fiction Society will have its next meeting on April 13th at 8p.m. at International House on the University of Pennsylvania. Campus. Michael Dirda, a weekly book columnist for The Washington Post, will speak. As usual guests are welcome.
r. Henry Lazarus is a local Dentist and the author of A Cycle of Gods (Wolfsinger Publications) and Unnaturally Female (Smashwords)