Henry L Lazarus
4603 Springfield Ave.
Philadelphia, PA 19143


Science Fiction for April 2011
By Henry Leon Lazarus

I have become more and more convinced that world war III will come this decade. I see patterns from history and the fictional versions of history in Fantasy and Science Fiction tales. War is great fun to read about, but not to live through, and I hope sincerely I am wrong about the growing instability I see growing from the conflicts in Northern Africa.

Adrain Tchaikovsky writes of a very harsh world in which humans took on insect characteristics to conquer a world of giant insects. It is also a world in which technology is replacing magic and, in the previous four books, survived a world war. The wasp empire has withdrawn with its emperor dead and the empressís lover Thalric finds reasons to leave the capital. The Collegium decides to send an expedition to the ancient city of Khanaphes which avoids as much technology as it can because it follows The Scarab Path (trade from Pyr) Cheerwell Maker, who has lost her ability to understand technology when she was linked to the death of her Moth lover, accepts the post of Ambassador. Thalric decides to go down and the empire decides to provide modern weapons to the scorpion raiders from the desert outside the ancient city. Soon the city is under siege and only its ancient secret (hint it isnít dung) can save it. This marvelous tale is complete, though any reader would immediately buy the previous four tales to learn the back of these fun and interesting characters.

Simon Morden sets his noir tale in very crowded London Metrozone in a world still recovering from terrorist nukes. Samuil Petrovitch is an alias for a Russian refuge working on his Phd in theoretical physics and quite good at it. If he didnít decide to rescue the daughter of a very rich Japanese gangster from a kidnapping , he would have stayed hidden, gotten his degree and a new life. But thatís the Equations of Life(paper from Orbit). So he got a price on his head from a rival gang. Dominoís falling one by one, despite Samuilís best efforts to halt disaster eventually leads to something called the New Machine Jihad which has the ability to completely destroy the city. It doesnít help that Samuilís bad heart is constantly going out on him, or that the local cops are working at cross- purposes Lots of fun and impossible-to-put down.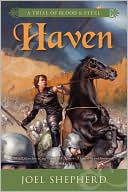 Apparently Joel Shepherdís A trial of Blood and Steel has been compared favorably to George R. R. Martinís massive series. If so it has one main advantage, an ending. The Serrin are not quite human, living longer with an odd way of thinking. Centuries before they had been attacked and conquered some human kingdoms, which have done quite well under their care. But the Rhodia resent the Serrin and, in the previous books of the series, launched a crusade to destroy anything Serrin. Sasha, princess and trained warrior, has joined the Lenayin Army but when she discovers the crusaders are killing women and children on the way, convinces two-thirds of that Army to change sides. They and their allies are massively outnumbered as the crusading army comes to Jahnd (also known as Haven (trade from Pyr) ) and vastly outnumbers its enemies. Mr. Shephard limns his world in great detail, creating characters you care about and giving the reader a solid ending well worth the trip.

Robert V. S. Redick has told how the doomed, great-ship Chathrand, on its final voyage, crossed The Ruling Sea (paper) dealt with the Red Wolf Conspiracy (paper) and put down the plague of giant rats to reach the south where they discover that a disease has stripped humanity of intelligence, leaving the seal-like dlömu using them as animals. They canít even touch the evil nilstone that threatens the end of their world and the evil magician Arunis, who wants to master the stone, has allies. Soon they are locked in a zoo while Arunis waits for a new crew to take the ship and the Nilstone to where it can be used. Their only hope lies in a bar off The River of Shadows (hard from Del Rey) where dreams flow. Next year this tetrology concludes. Iím waiting eagerly.

Jazen Parker is an illegal on his own world merely for being born. He joined the Legion to protect himself, and ends up after his stint working for a rich earthman, Cutler, to capture a twelve-ton Grezzen on the far world nicknamed Dead End that is filled with deadly animals. He doesnít know that the Grezzens are telepathic and intelligent. Using a rebuild Abrams Tank with trank rounds they capture one, but Cutler abandons Jazen and his guide deep in the jungle of this death world. Add in a bounty hunter after Jazen who became vulnerable a year after leaving the Legion, and a crashed starship that caries the son of the captured Grezzen to Earth. Overkill (hard from Baen) is set in Robert Buettnerís future described in his Orphanage series with new characters I gulped this down in a day.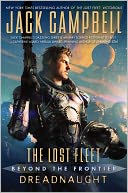 Jack Campbellís tale of a battle fleet lost deep in enemy space and led by a hero of the war thought long dead and found accidently by that fleet on its way to the trap that lost it all its leaders ended last book with a major battle against the aliens who had instigated the war in the first place. What do the politicians do with a leader with so much popularity that he could easily win a leadership position. Why they send him out on a Dreadnaught (hard from Ace) in charge of another fleet to investigate the alien space. Since this is the beginning of a new series, there are more questions than answers in what they find. Lots of fun.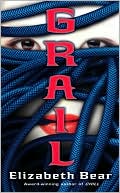 Elizabeth Bearís starship filled with genetically- modified humans and artificial intelligences called angels have finally reached their destination of the world of Grail (paper from Bantam Spectre) only to find other humans who are far closer to basic humans and very afraid of this unexpected invasion, and the changes the ship will bring to their stable society. Ancient enemies are attacking the ship in the attempt to destroy it. An expedition from the human settlement is sabotaged by the settlers to prevent contact. The ship canít land and even if it survives its internal enemies, canít continue on to a new destination. This series is hard science-fiction at its best, and weirdest. Fun.

Mercedes Lackey with Steve Libbey, Cody Martin, and Dennis Lee have taken super powered characters they created for City of Heroes and put them in an alternate present in which superheroes are part of the landscape, mostly working for private industry or the government (very similar to George R. R. Martinís wild card series but with no reason given for the super powers) An Invasion (hard from Baen) of Naziís in powerful suits attacks most of Earthís cities and has to be fought. Out of the morass of war, a one-time assassin living as a street bum, a fire department medic who is also a healer, and a thief who can change faces find places where they are wanted. Red Savior, a Russian superhero whose attempt to stop the Naziís caused too many civilian deaths, and who is exiled to America is easily the most fun because she still believes in Communism. I had fun and will eagerly enjoy more.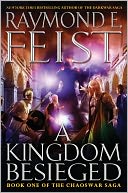 Itís been almost thirty years since Raymond E. Feist borrowed his world of Midkemia, which he borrowed from a roll playing game. Epic invasions from alternate dimensions and other worlds seem to constantly beset the medieval landscape and always have to be fought off with swords and magic, with the heroís barely surviving. A Kingdom Besieged (hard from Harper Voyager) begins with the Empire of Great Kesh invading lands it lost two centuries before with not only soldiers, but colonists. At the same time thereís a demon trying to leave her dimension because it is being eaten by a darkness. Mr. Feist is an enjoyable writer and sometimes has produced collectable tales. This is very enjoyable but a generic addition to the twenty-seven tales that preceded it.

Humanity is under attack by aliens who control the rest of the galaxy in the second tale of Ian Douglasís Star Carrier series. Admiral Kopenig saved Earth but knows that he has to change the Center of Gravity (paper from Harper Voyage) of the war by taking the battle to the enemy. Mr. Douglas is very good at creating very believable aliens. Lots of fun and Iím still on board for the next episode.

A jazz player killed by a bomb in 1941. That is somehow related to deaths of jazz musicians all over modern London, by what seems to be Jazz vampires. And the Moon over Soho (paper from Del Rey) has brought out an evil magician creating animal/human chimera completely under his control. Ben Aaronovitchís second tale of a young police officer in London, who is also an apprentice to the only wizard working for the force, is just as much fun as the first. This is a real police procedural with magic and I only hope more are planned.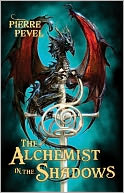 Itís 1633 and the dragons have more plots against the French Monarchy. But Cardinal Richelieuís special Guards will work hard to uncover the plot. Pierre Pevel again captures the spirit of The Three Musketeers, and even works in characters from that tale. The Alchemist in the Shadows (trade from Pyr) is a dragon and his purpose in working with enemies of the crown is obscure, and may involve the Queen. Rousing sword play and smart thinking save the day. Fun.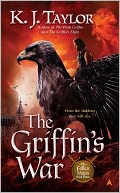 K. J. Taylor concludes her tale of The Griffinís war (paper from Ace) with a sword fight in Malvern the Griffinerís capital in the captured North. On one side is Arenadd who apparently cannot be killed because he is already dead and restored to life by the night goddess who resents the enslavement of her Northern People. On the other side is the son of Arenaddís old enemy, Erian,who crossed the sea to a far island to get a magical sword that might kill thhe unkillable man. Ms. Taylor takes no sides in the fight which is a bit disconcerting, especially as Arenadd seems to grow more evil.
I canít stand zombie tales, but for those who want a zombie infestation, there are two books from Grand Central Publishing that will prove helpful for survival. Steven C. Scholzman. MD has done some Zombie Autopsies (hard ) and Max Brallier asks Can you Survive the Zombie Apocalypse? (Trade) which provides some answers.
Del Rey has reprinted China Mièvilleís tale of a giant Kraken stolen from a museum in London in trade. It may be on award nominations, but I didnít like it that well.Harper Voyager has reprinted Raymond E. Feistís end of the last dualogy, At the Gates of Darkness (paper)
Classic reprints from Baen include the first collection of A. Bertram Chandlerís collections of John Grimes tales, To the Galactic Rim (trade) and Poul Andersonís tales about the Rise of the Terran Empire (paper).
The Science Fiction Society will have its next meeting on March 11th, 2011 at 8 pm at the International House on the University of Pennsylvania. Campus. Catherynne Valente , nominated last year for a Hugo will speak. Guests are welcome.
Nebula award nomination for 2011 include: The Native Star by M.K. Hobson (Spectra); The Hundred Thousand Kingdoms by N.K. Jemisin (Orbit UK; Orbit US); Shades of Milk and Honey by Mary Robinette Kowal (Tor); Echo by Jack McDevitt (Ace); Who Fears Death by Nnedi Okorafor (DAW); Blackout/All Clear by Connie Willis (Spectra)
Dr. Henry Lazarus is a local Dentist and the author of A Cycle of Gods from Wolfsinger Publications which can be bought on Amazon.com.,