Henry L Lazarus
4603 Springfield Ave.
Philadelphia, PA 19143

Science Fiction for March 2011
By Henry Leon Lazarus

Paranormal romances have become so popular they show up in movies and television and on the best seller lists. They come in two forms; romantic which I usually can't read, and police procedural (usually a crime caused by vampires or witches or something else) which I really enjoy. The ones I like I use to cleanse my mind. between heavier works that demand much more attention. I didn't expect to find a major fantasy opus in the pile.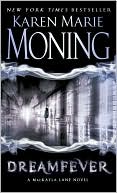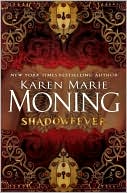 I got Karen Marie Moning's final fever tale, Shadowfever (hard from Delecorte) and told the publicist when she emailed that I couldn't read it without buying the first four. So she sent me Darkfever, Bloodfever,Faefever, and Dreamfever (all paper). I found I was dealing with one long, facinating tale. MacKayla Lane is loafing through life, taking some college courses and bartending while living at home. Then her sister is murdered while studying in Dublin. So she talks herself into going despite the fact that the Irish police have closed the case, because of a frantic final message that talks about a missing book, Sinsar Dubh But she starts seeing monsters in the streets of Dublin and her search for the book leads her to a wealthy book store owner Jericho Barrons, who is not quite human. It turns out she is a sidhe-seer, able to see the magical fae usually locked out of our world, and what she has been seeing is evil unseelie fae and the book will keep the walls between the fae world and ours from collapsing. Another character, a Seelie prince V'Lane, exudes sexuality so strong that Mac literally rips off her clothes. So far standard and I felt it was enough fun to keep going. But, as the series went on, Ms. Moning added more and more depth. There is the mystery of Jericho Barrons, of course. Then there is the Sinsar Dubh itself which has become sentient and loves to turn people into serial killers. Overriding that is the missing Seelie King who actually created the unseelie fae in an effort to make his mortal consort fae. Finally there is the puzzle of Mac herself, who finds more knowledge in herself than she should have and who, it turns out, was adopted about the time the Sinsar Dubh was let loose in our world. Wow! Wow! Wow! I can only hope that some of the people who nominate awards stoop to read paranormal romances.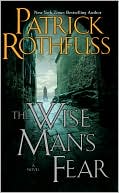 A scribe comes to an inn in a small mediaeval town to get the story of its innkeeper, a legendary wizard in hiding. Seven immortal Chandrian murdered all of Kvothe's family because his father wrote a song about them. After surviving on the streets, he enrolls into the university of magic and uses The Name of the Wind (paper) to vanquish an enemy which gets him whipped. Later in his third term after he has become proficient in the uses of sympatric magic, the civil authorities decide to bring him to trial, a trial he wins, but is told to take a break from his studies. In a far city he saves a very rich noble for poisoning, helps him woo a wife, and then is sent to hunt bandits. Later he loses his virginity to a fae queen, who usually kills her mortal suitors, and receives a shadow cloak. The Wise Man's Fear (hard from Daw) shows Patrick Rothfuss's ability to create a solid world with depth and a sense of reality that is simply amazing. This is a wonderful series and I only regret that it will take another four years before we see an ending.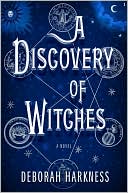 Deborah Harkness writes about and is a historian of ancient magic. Diana Bishop is a witch working in the mundane world as a tenured historian at Yale. Studying at the Oxford's Bodleian Library where she finds a text bound in magic. When she casually sends it back to the stacks she causes a reaction in the members of the local magical community because the book had been lost for a century That brings her into contact with Matthew Clairmont, an ancient vampire and medical researcher who studies the differences in DNA in the magical species of humanity, witches, vampires, and daemons (people so bright they walk the line between genius and madness). A Discovery of Witches (hard from Viking Adult which I bought for my kindle app) is the tale of her growing romance with Matthew and her realization that her witch powers had been blocked by her parents before they were murdered. This fun tale continues in the next volume which we have to wait for.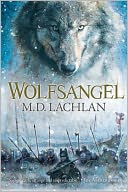 M. D. Lachlan has a tragic tale with Norse Mythic elements. Wolfsangel (trade from Pyr) assumes the Norse deities are real enough to dream their way to our reality and can be contacted only by people on the edge of death. The witch queen, whose followers have accumulated numerous magical runes, things she can defeat Odin by taking the spirit of the Fenris wolf and locking it to the spirit of a man. To that end she sends a Viking King to capture twin boys from a Christian settlement, who may have been sired by a god. One, Vali, is raised as the King's heir, the other Feilig is given to one of the men who run with wolves wearing wolf skin and who think more like wolves than human. Vali falls for a farm girl, who is captured by another Viking King in a raid on Vali's village. So begins his quest to rescue the girl, who is being used in a magical ritual in the far North, which is eventually joined by Feilig. One of them is transformed into a monstrous wolf man unable to control his violence. I'm looking forward to the sequel in which reincarnation brings back the characters to face one-another again.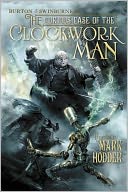 Most steampunk tales take place in an alternate Victorian age. Mark Hodder creates his crazy version of 1862 by having a time traveler in The Strange Affair of Spring Heeled Jack (paper) create this strange world of steam powered hansom cabs and profane parakeets. This time Richard Burton and Algernon Swinbourne, kings agents, have to solve The Curious Case of the Clockwork Man (trade from Pyr) has a mad Russian psychic using ancient black diamonds to cause a revolution in London over a raw-meat-eating butcher who falsely claimed to be a missing heir to an English estate. It's worth googling the Tichborne affair to see how Mr. Hodder has expanded the reality of the tale into hilarious proportions. Add in Zombies, of course, and the result in impossible to put down and a great giggle.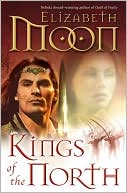 Elizabeth Moon tale of The Deed of Paksenarrion (paper) is a must have in any fantasy collection. The Kings of the North (hard from Del Rey) is the second book of a sequel to that classic and a must read to any who enjoyed the first tale. It's quietly involving as King Phelan's kingdom tries to deal with border problems that eventually lead to an invasion using impossible-to-stop fire. There is also his aloof Grandmother, the immortal Queen of the Elves who is his co-ruler who is not working with him for unknown reasons.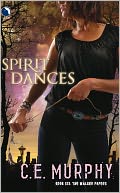 C.E. Murphy's sixth tale of Joanne Walker, urban Shaman and police officer in Seattle has her finally discovering how to shape shift. It starts with a dance troupe performing Spirit Dances (trade from Luna) at a major auditorium in the City. One of the dancers has her heart magically eaten from the inside and Joanne finds it impossible to stop it. Then there are the wild dog attacks on the homeless living in the Underground. Add in Joanne somehow transforming her boss into a wolf, and she, herself, discovering that changing to a snake or to a coyote does horrible things to clothes. The bad guy has a lair deep under the city and wants to perform a magical ceremony that requires ritual sacrifice of some of Seattle's homeless. As usual, hard to put down.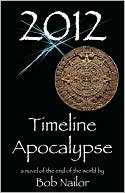 Bob Nailor takes a different look at 2012: Timeline Apocalypse (trade from bobnailor.com). Your standard noir detective, Barry Hargrove, (broke and looking for any case) is brought in to investigate a missing Mayan relic. It turned out to be stolen by a rich eccentric Mayan scholar who is apparently sacrificing animals in the Palenque ruins which date back to a century before the common era. When Barry arrives in Southern Mexico to retrieve the relic, he becomes part of an ancient ritual, in his case, a god with white skin. So does Lucia Camal, a television reporter. As the winter solstice grows closer, so does Barry and his new acquaintances come closer to their Mayan sides. Eventually a young, innocent girl will make the choices that will determine how the world changes to the next cycle without all the histrionics of the horrible movie. This was fascinating and I enjoyed the tale. Of course I doubt rather anything will change on December 21,2012.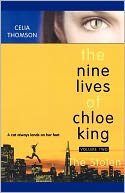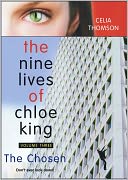 I saw an announcement for a new show on ABC family called The Nine Lives of Chloe King, and was curious enough to look up the trilogy of juvenile tales. The Fallen, The Chosen, and The Stolen by Celia Thomson (all paper from Simon and Schuster which I bought for my kindle app). When Cloe turns sixteen she falls from Coit tower, dies and is immediately reborn. Then she grows claws. It turns out that she is a member of the quite rare, half-cat Mai who have been nearly hunted to extinction by the evil The Order of the Tenth Blade. Not only that be she is actually one of Mai leaders because of her nine lives. I gulped down the series in one day. I couldn't stop after reading the first. I hope the television version is as good as the books.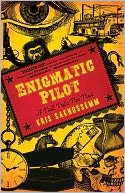 Kris Saknussemm tells about a family headed by an inventor, alcoholic blacksmith and with a genius child, Lloyd who travel from Zanesville Ohio heading towards Texas where Hephaetus's brother has land for them. With as wildly excentric characters as any Mark Twain dreamt of, and a child so smart he can design and build a glider (but not fly it well enough and so barely survives his flight over the St Louis slave market) On the way Lloyd meets gambler with a silver, inspector gadget type hand and discovers competing cabals might vie for his genius. The tale of the Enigmatic Pilot (trade from Del Rey) ends so abruptly that I can only assume that the tale continues in an other volume, but I could find no reference to one on the internet. A couple of the scenes are worth the read, but I was disappointed at the lack of ending.
Collections include Golden Reflections (hard from Baen and edited by Joan Spicci Saberhagen and Robert E. Vardeman) in which various authors write in the same universe as Fred Saberhagen's classic The Mask of the Sun (included); and In Fire Forged (hard from Baen) with more tales set in David Weber's Honor Harrington's universe including a new fun tale about young Honor.
Paperback reprints include P. C. Hodgell's Bound in Blood (paper from Baen) the first new tale in her long series in a long time; and Robin Hobb's dualogy about dragons being herded up river by their Dragon Keeper to their Dragon Haven (paper from Harper Voyager)
The Science Fiction Society will have its next meeting on March 11th, 2011 at 8 pm at the Rotunda on the University of Pennsylvania. Campus. Lawrence Watt-Evans, one of my favorite authors will speak. Guests are welcome.
Dr. Henry Lazarus is a local Dentist and the author of A Cycle of Gods from Wolfsinger Publications which can be bought on Amazon.com.,