Henry L Lazarus
4603 Springfield Ave.
Philadelphia, PA 19143

Science Fiction for January 2011
By Henry Leon Lazarus

Science Fiction and Fantasy are the literature about people adapting to major change. I was amazed to meet at Philcon 2010 (where I bought 4 books) an author of books about fraudulent science absolutely convinced the global warming that would bring a rise of the ocean of one meter over the next century would cause the death of billions and threaten his new grandchild. Humanity has been around for a hundred and forty or so thousand years and has weathered far worse. Oh well. Obviously he only read non-fiction and was out of place at a Science fiction convention.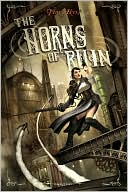 You canít get much stranger than the city Tim Akers describes floating over an ancient, flooded titan city. When humanity conquered the area, three brothers became their living gods. But Morgan, the warrior was murdered by his brother Amon, the engineer who was then executed by the remaining brother Alexander. Worshipers of Amon wear his chains and are under strict control while they keep the city working. Eva Forge is the last paladin of the dying Morgan cult. When guarding the Fratriarch of her cult on a mission to the library of Anon, she is attacked by coldmen, revived corpses with strange machinery where their organs should be. Her leader is captured when she is driven off. So she hunts through the city seeking clues and fending off attacks, while her cult is declared apostate, most cult members murdered, and the leaders caged awaiting trial. There are secrets to be uncovered. The worst found deep in the lake under the city. I would hop that The Horns of Ruin (trade from Pyr) gets some award nominations.

The big zap is a way for the U. S. Government to totally shut down the internet. Walter Jon Williams imagines what would happen if a foreign government got a hold of the passwords to routers all over the world to close down areas of the Internet. Deep State (paper from Orbit) is the story of Dagmar Shaw, game designer and creator of games that can be played with live action as well as on the internet. She comes to Turkey, under control of a ruling Junta of generals who overthrew the civilian government, to run a game that adds to the excitement of the latest James Bond film. When the game is over our government recruits her to run a flash mob style revolution to restore the civilians to power. What she doesnít know is that CIA agents leaked to pass words to the Zap and the Turkish rulers have no reason not to use it to stop the revolution. Politically I would be very much in favor of the Army kicking out the current Islamist rulers of Turkey, but I liked the book so much, when I found there was a prequel, This is not a Game (paper) I bought it for my Kindle app. .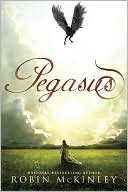 Robin McKinley, author of two classic Newbery medal winners, has the first half of another potential winner. In a human kingdom closely allied to the flying pagasi, intelligent horse-like, flying creatures with their own culture and small hands at the tip of their wings, there is a princess Sylviianel, fourth child of the king and the last to be bonded to a member of the royal Pegasus (hard from G. P. Putnam which I bought at philcon) family. Bonding is a magical way to get across thoughts, since humans and pegasi found it difficult to communicate without a magician trained translator. However But Sylvi and Ebon find they can understand each other easily and soon become close friends. On her sixteenth birthday Ebon invites Sylvi to visit the magical caves in his country, the center of Pegasi culture to which no human has ever gone. We readers, alas, have to wait a year to find out the import of the bad news given at the end of this totally enjoyable start to something wonderful.

Sharon Shinn has a tale of another interesting society that believes in luck (picked randomly in small coins in their temples) For most people the five elements only express personality traits. But for the five primes, who represent five families, there is actual power of their element. Zoe Aderlay has been in exile with her father, a Kingís advisor fallen into disfavor, until his death. Then an advisor to the King shows up on her doorstep saying that she has been picked to be the Kingís fifth wife. At the capital city she flees, living among the poor and earning a living as a shop girl, until she finds by accident that she has the primeís powers and is the heir to her motherís Lalindar family with the power of blood and water. When she is ordered to live in the palace, she discovers Troubled Waters (hard from Ace which I bought at philcon) between the aging King, his disagreeably wives, and relations with a neighboring kingdom. I enjoyed this enough to hope Ms. Shinn considers a sequel.

The London Metropolitan Police have their own Wizard. Peter Grant is a young officer assigned to guard a crime scene when he meets a ghost, a non-living witness to the murder. That brings him to the attention of Chief Inspector Thomas Nightingale, who has been the only wizard on the force for a long time and has decided to take an apprentice. Soon Peter is helping to chase a vengeful ghost using the rough plot of Punch and Judy to murder innocents. Eventually, as Ben Aaronovitch tells it, There is a Midnight Riot (paper from Del Rey).Peter is also helping to sort out the territorial claims of the river spirits. This is a lot of fun, a magical police procedural with solid British humor. Iím looking forward to the sequel.

Sherwood Smith retells the Prisoner of Zenda in modern times with a female protagonist. Coronets and Steel (hard from DAW)ís cover suggests sword play and there is indeed one scene that feels out-of-place since our heroine has been captured by modern goons with guns. Aurelia Murray takes time off from grad school to trace her grandparents roots. Dobrenica is an Eastern European country shaking off Soviet rule and returning to its feudal roots. It is a place where guns frequently misfire and has a legend of a blessing that would take the country out of the world. Aurelia looks exactly like the princess kidnaped to avoid a royal wedding. So Aurelia has to pretend to be her, and eventually is captured because of it. There are so many untied threads here that I was glad to find that there will be a sequel.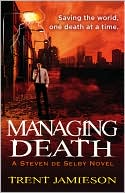 Trent Jamieson continues the tale of Steven de Selby, a slacker who worked as a pomp, helping people towards their death. An attempted takeover by a major employee of Mortmax that involved killing all the pomps, has moved him up in the ranks. He is now the regional death of Australia one of thirteen in the world and practically unkillable. Itís a hard job Managing Death (paper from Orbit). He does have several problems including a former employee trying to kill him because he succeeded in bringing back his girlfriend from the afterlife and the ex-employee didnít. Thereís also the yearly convention held this time in Australia, and in increase in stirrer (they take over dead bodies) activity because their god is approaching and it is literally the end of the world if it arrives. Lots of fun and Iím eagerly awaiting the conclusion to this fun trilogy.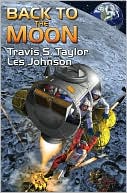 Travis S. Taylor and Les Johnson are two NASA engineers (and writers) who want desperately for the US to go Back to the Moon (hard from Baen) the plot they cook up to illustrate how it would be done, has Chinese astronauts trapped on the Moon after a crash. A private company taking very rich tourists to Moon orbit finds them and NASA, which had been preparing a new mission, hurriedly rushes a rescue party to the Moon. The technology is well limned and is easily the best reason for reading this fun tale.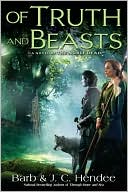 Barb and J. C. Hendee have been mixing tolkeinesque fantasy with vampires for eight books. The Truth of Beasts (hard from Roc) sends researcher Wynn and her two companions Chane (a vampire) and Ore-locks (an estranged dwarf), along with her fey wolf, Shade on a quest to find one of the missing orbs deep in the heart of a demolished dwarf stronghold. They are hunted by the wraith Sauíilahk who thinks that the orb of spirit they are seeking will restore his missing body. Solid writing keeps this long series very readable and I intend to keep reading.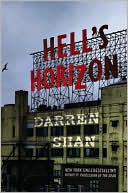 Darren Shan returns to the city ruled by a mob figure, The Cardinal. It takes place at the same time as his previous tale about the Cardinalís invented, though quite real, people Procession of the Dead (paper). Hellís Horizon (trade from Grand Central Publishing) tells of Al Jerry who had content to be one of the Cardinalís guards, until someone murders his lover and the Cardinal insists that he investigate the murder or be fired. Along the way he discovers his relationship to the famed assassin of the city, and the relationship of a group of Aztec priests to the Cardinal and the future of the city. I only hope the next book in the series tells us what happens after the Cardinalís death.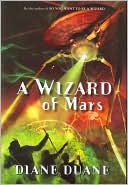 Diane Duane mixes a heavy dose of science and magic in her sixth sequel to the excellent So You want to be a Wizard which has Kit and Nita finally old enough to be effected by sex (a little) Imagine being a parent of these kids who donít go just around the block for their fun, but thousands of light-years away. This time a magical bottle on the Red Planet opens a gate to the return of A Wizard of Mars (hard from Harcourt which I bought at Philcon) killed eons ago who has been reincarnated at Kit and wants Kitís body to recover the soul of Mars. At home Nitaís sister is spending too much time on another planet, worrying her father who insists Nita handle the problem, and Kitís older sister is home from college and is convinced that Kit is a mutant (ala x-men) A bit dryer than usual, but if a new book appears, itís on my buy list.

Simon R. Green tells us how John Taylor (who has the gift of finding anything) has a Hard Dayís Knight (hard from Ace) when someone gives him the real excalibur. Between fighting off ex-knights trying to steal it, traveling to London, and to an alternate Camelot with an evil Merlin, andsaving the world in the Nightside, he and Suzie Shooter have their hands full in this the 11th book in the light fun series. The previous book, The Good, the Bad, and the Uncanny has been reprinted in paper. Both are full of giggles.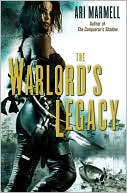 Corvis Rebaine had practically conquered the ancient nation of Imphallion before wedding his hostage and settling down. In The Conquerorís Shadow (paper) another warlord was determined Corvisís plans to conquer, and Corvis came out of retirement to stop him. Now heís a trader in a city conquered by a neighbor of Imphallion, when word comes of someone imitating Corvis in his famous armor. Which means that Corvis has to excape from his enemies and deal with the evil magician who has convinced both his brother-in-law who still hates him, and his daughter, now hunting her father. The villain is monochromatic and very powerful that it almost stopped me from finishing the book. Thereís a reason why the villain besmirching The Warlordís Legacy ( hard from Spectra by Ari Marmell) that makes the read worthwhile. Lots of fun in a very satisfactory magical background.

Mike Resnick has the silliest version of the gunfight at the OK Corral that I have ever read. It seems that Indian shamans have kept the US from crossing the Mississippi. So they sent Thomas Edison and his engineer Ned Buntline to figure out how to stop them in Tombstone. Then the government hires Wyatt Earp and his brothers. That brings in Doc Holliday and a whole bunch of other western legends. Geronimo turns Bat Masterson into a giant vampire bat (only at night) and another Indian shaman resurrects a fast gun to oppose them. Only Doc and The Buntline Special (trade from Pyr) can survive the gunfight and save the day. What a giggle.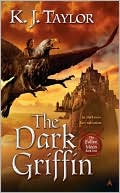 I kept want to stop K. J. Taylorís tale of two outcasts, but the charming characters kept me reading and now Iím waiting eagerly for next part. Arren is a second generation northern darkcoat is a place where so many of his countrymen were enslaved that darkcoat is synonymous with slave. Because he bonded to one of the intelligent eagle/lion hybrids, he was treated as a member of the nobility, until, because he had risen so high, he was fooled by being sent to capture a wild griffin, and in the process his own griffin is slain. The Dark Griffin (paper from Ace) has no name because his mother was killed while he was young. In fact he barely talks the griffin language. After being trapped he is put in the Arena where he is used to kill criminals. Arrenís loss of his bond mate starts him on a spiral path downward, which eventually lands him in that same arena facing the griffin he captured. In the next tale they head north to seek Arrenís roots.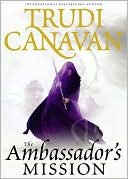 Trudi Canavan returns to the world of her black magicians trilogy for a new series with the next generation. There is a nasty new drug in the city and someone has killed Ceryís family using illegal magic. Black Magician Soneaís son, Lorkin has volunteered to go to as assistant to the new Ambassador and to help in The Ambassador's Mission (hard from orbit which I bought for my Kindle app) to discover missing pieces of history in Sachaka. Everybodyís in trouble at the end of this first book of the trilogy and Iíll get around eventually to read the next two books.
Baen has reprinted Sarah A. Hoytís fun tale of Darkship Thieves (paper); three of Esther Friesnerís fun collections in one volume, Chicks Ahoy (paper); and more of classic Sir Dominic Flandry (trade) by the late Poul Anderson. Eos has reprinted Mario Acevedoís fun tale of a Werewolf Smackdown (paper) staring vampire detective Felix Gomez. Bantam Spectre has reprinted Kim Stanley Robinsonís tale of Galileoís Dream in trade. Harper has reprinted the last tale of Rachael Morgan, a witch with pixie and vampire friend, Black Magic Sanction by Kim Harrison, in paper.
Del Rey has a hard cover of classic Robert E. Howard historical tales in Sword Woman and Other Historical Adventures and the final group of Elric: Swords and Roses by Michael Moorcock in trade.
The Science Fiction Society will have its next meeting on January 28th, 2011 at 8 pm at the International House on the University of Pennsylvania. Campus. Ty Drago an internet magazine editor and author of a book I still remember from seven years ago will speak. Guests are welcome.
Dr. Henry Lazarus is a local Dentist and the author of A Cycle of Gods from Wolfsinger Publications which can be bought on Amazon.com.